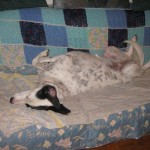 A sleepover consists of at least 3 walks a day and your dog would be let out before bedtime, and would have company and supervision overnight. Sleepovers provide a home-away-from home environment with lots of activity and TLC. Sleepover costs are $45 to $65 a day. Discounts apply for more than two dogs from the same household. Click HERE for The Details on Sleepovers/ Boarding. Don't forget to check out the Photo Gallery.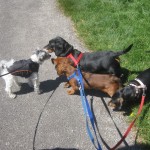 JOG-A-DOG offers dog walks on a regular or periodic basis. Regular walks, Monday to Friday, are $20 for one hour. Periodic walks are also $20 for one hour. Weekend walks are $25 for one hour. Holiday walks need to be specified.
An extra charge may apply. For more info and areas serviced see the Dog Walking page.
Click HERE for the information sheet.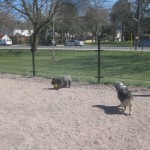 For a day care, you would drop off your dog and pick up at an arranged time. Or, we can pick up your dog and drop back home. The "day" lasts between 4 to 8 hours. The "day" consists of two dog walks. Day care costs are $30 to $45.
Pat-A-Cat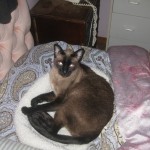 PAT-A-CAT offers daily visits to the cat's home to feed, water, change litter, play with, cuddle and of course, pat. We also offer Kitty Condos at our home where your cat would have a whole room to live in with windows to look out and sunbeams to bask in. Daily visits are $15 each. A Kitty Condo costs $18 a day. Click HERE for the information sheet.